Due to some damage in Rudder is necessary to dismantle all Rudder blade from Rudder stock.
In case of twisted rudder stock pintle, wasted bush, etc.
Especially in loaded condition vessels most works carried out underwater.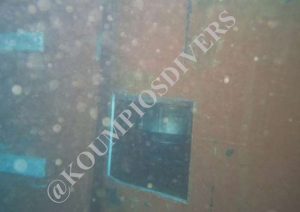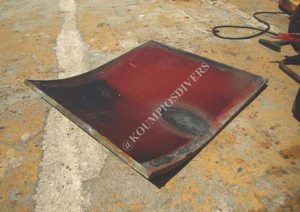 Opening rudder stock nut cover .                     Removed cover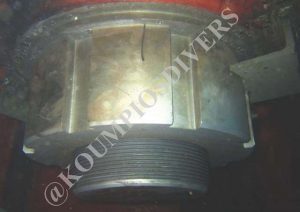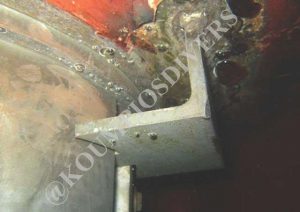 Remove the securing and then remove the Rudder stock nut.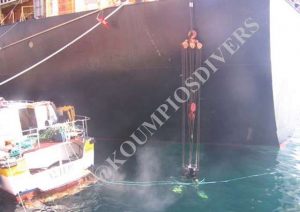 Preparation for the relevant chain-blocks.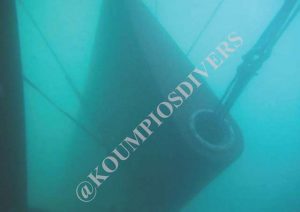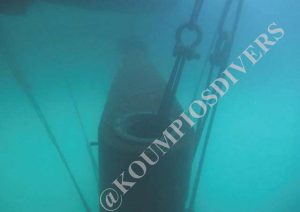 Release the Rudder blade.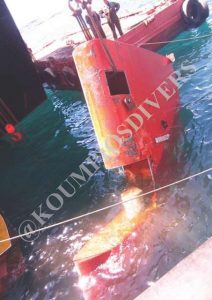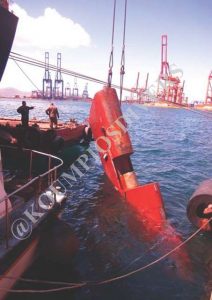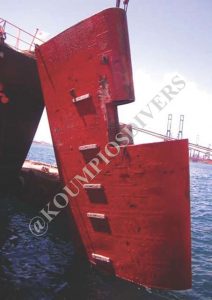 During lifting Rudder Blade.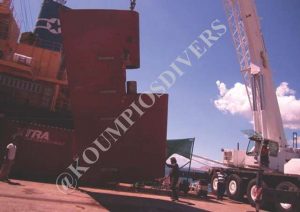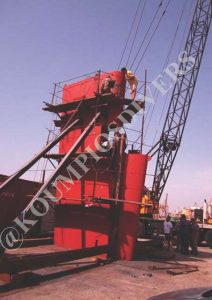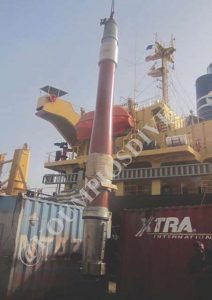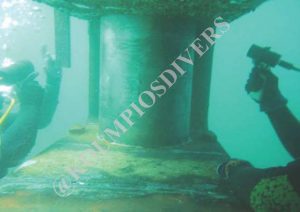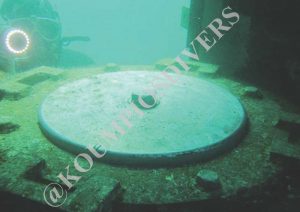 During fixing in position the rudder blade ( lower pintle – bush ) using u/w cctv camera – systems.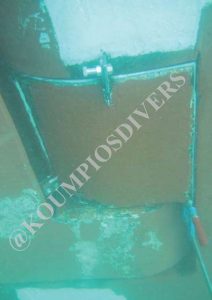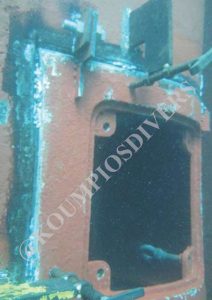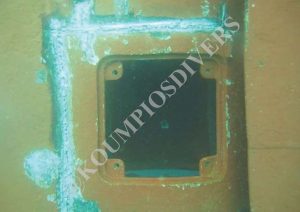 During fixing and welding the " VAPORAKI " cover.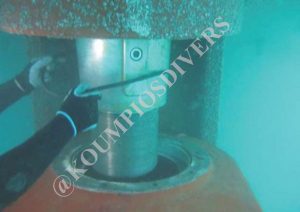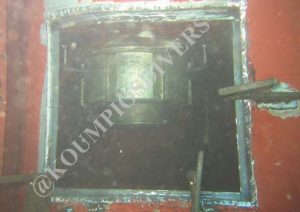 Fixing Rudder stock and finally fixing & securing the nut.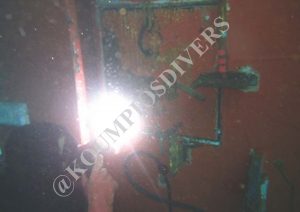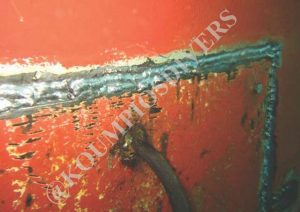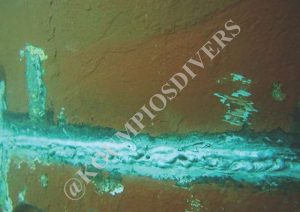 During fixing and welding the cover of Rudder stock nut.